Livingston 1-2 Ayr United
Braidwood Motor Company Stadium, Livingston
How many people knew that Livingston FC was the third incarnation of the same club? Interesting eh?

The club, now playing in West Lothian, was previously known both as Meadowbank Thistle (between 1974 and 1995) and Ferranti Thistle (between 1943 and 1974). Ferranti were accepted into the league in 1974 following the demise of Third Lanark, subsequently becoming Meadowbank Thistle in order to meet SFL criteria. After running into serious financial difficulties in the early 1990s, Meadowbank Thistle were faced with two options - fold; or move to Livingston. The rest they say, is history.

As a result, the club have had three main grounds in their time. Ferranti played in local parks before finding a home at City Park in Edinburgh in 1969. Meadowbank Thistle plied their trade at Meadowbank Stadium from 1973 and now Livingston, who currently play their home games at Almondvale Stadium - although, to add to the confusion, Almondvale is currently known as the Braidwood Motor Company Stadium due to a sponsorship deal.
At the car wash...wo-ah....car wash yeah!


Anyway, arriving at said stadium, I was met with the sound of a fire alarm, the sight of a fire engine, the bare legs of two football squads and the smell of nervousness in the air.
Turns out, the alarm was accidentally set off as the players were about to start their warm ups. This didn't hinder either side, though, as Livingston and Ayr United alike set about doing their stretches in the freezing cold car park outside the Main Stand. Well...for a while at least. Eventually the Ayr players had enough and got back onto their team bus, while the Livingston boys took their spot underneath a stairwell.
All but one man that is....Kenny Deuchar! Not surprising really, is it? After all, we all know the guy is an absolute legend. Dr Goals stood proudly as the rest of his team mates cowered in the West Lothian winter breeze.
There are uncomfirmed rumours that the fire alarm actually went off because Kenny Deuchar flew to the ground in a home made jet pack, also used for saving cats from trees and talking people down from window ledges. L.E.G.E.N.D

The Stadium (quirkiness and comfort) 7/10

Anyway, I digress! The stadium – it's a nice, purpose-built number with joined-up stands around three-quarters of the ground. The Main Stand I was in offered a lot of comfort and houses the home fans on matchdays. The areas behind each goal were unusued on this occasion. The away fans (in decent numbers) took their seats opposite.
There isn't a great deal else to comment on with Almondvale. It's a perfectly fine, comfortable and tidy ground to watch a game of football in. Although I suppose I should give some plaudits to the stadium announcer on the day whose choice of tunes was excellent. JLS "Everybody in Love", Jason Derulo's "In My Head" and "California Girls" by Katy Perry were three of the highlights.
Catering – 6/10

Key to any pre-match routine is the selection of scran available to the punters and Livingston certainly does offer some variation. As well as Oreo Cookie Tubes and Cheese and Tomato Pizzas, Livingston offers that good old, hearty, twelve-pints later treat that is Chips and Cheese. Oh yes, ladies and gentlemen, Chips and bloody cheese!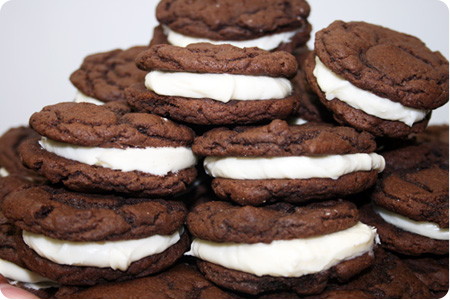 Nom nom nom! Only £1.50!
Not one to break from tradition I went for the standard pie and tea - £3.60 it was – a bit steep for what I got which was reasonably tasty but a little greasy. The tea...aye...that needed about a hundred sugars to make it drinkable. However, there's nothing to say that a coke and a chips and cheese wouldn't be a better, albeit more likely to induce a heart-attack, option.
Fans (scored on both atmosphere & conduct – sporting behaviour, welcoming nature etc) 17/25

I was quite entertained by the Livi fans initially. On entering the ground, for instance, a man who was clearly about 25 decided to ask for a Child's admission of £5. Like me, the man behind counter couldn't quite believe his ears as out of his beared (no joke, actual beard) mouth the "boy" gave his date of birth as 7th June 1996! Unbelievably, the guy just laughed and paid him in! Had my moral fibre been eroded to equally low levels, i'd have tried it mysef!

Paying full price to get in, I ended up sitting with a set of fans who clearly go together every week and did feel like a bit of an interloper. I wasn't hugely comfortable in their presence. I think I may have just been unlucky, sitting among some really grumpy middle-aged men with seemingly little time for their own team, let alone an appreciation for the opposition. Sadly, even Ayr's quite superb winning strike, when given a charitable round of applause from an old man, was growled down by the fellas around me.
Nonetheless, there did appear to be a decent atmosphere in the left hand side of the stand with a set of drummers and trumpeters entertaining a band of happy punters with their musical genius.
Entertainment on the pitch (quite self explanatory) 15/25

Even the aforementioned brass arrangement were, however, silenced for around half the match as Livingston appeared to not turn up for the second 90 minutes. This was hugely disappointing as for the first 45 minutes they created at least a dozen decent chances to put the game well and truly beyond Ayr, squandering each and every one – with the exception of their goal which was a fine piece of strike play by Mark McNulty – and playing some very nice passing football along the way. Sadly, after Ayr went 2-1 against the run of play early in the second half, Livingston simply disappeared and the game petered out with both teams looking extremely weak.

Some players worth a mention though:

Mark Fotheringham – the well-travelled former Dundee man is Livi's playmaker and makes things happen. Always keen to get on the ball and rarely giving away possession, he seems to be fairly pivotal to whether Livingston play or not.

Bobby Barr – a pacey winger, this chap appears to have pace to burn and a decent cross on him. He also looks like he might frustrate though, as wingers tend to do, but on his day I expect he'd give most full backs a horrible time.

Stefan Scougall – this boy is a player I like. He's a very decent box to box midfielder who, although small in stature, puts in a hell of a shift and looks like he will only get better with age and playing alongside Fortheringham. I'll be keeping my eyes peeled.
Value for money (what you get for your buck) 18/30

Unfortunately, I can't really award Livingston a particularly high score in terms of overall value for money. The stadium is nice and comfortable and the food does the job, shall we say. However, as with every other club, Livi need to be judged based on the one-off matchday experience and sadly I didn't have a particularly enjoyable time in with the fans or watching the second half of the game. Paying £15 to get in is pretty reasonable and I really do expect that on a "good day" Livingston would be a very enjoyable matchday experience for a supporter. Comparatively though, a lower score than some that have gone before them. Sorry guys.
Overall score for Livingston: 63/100